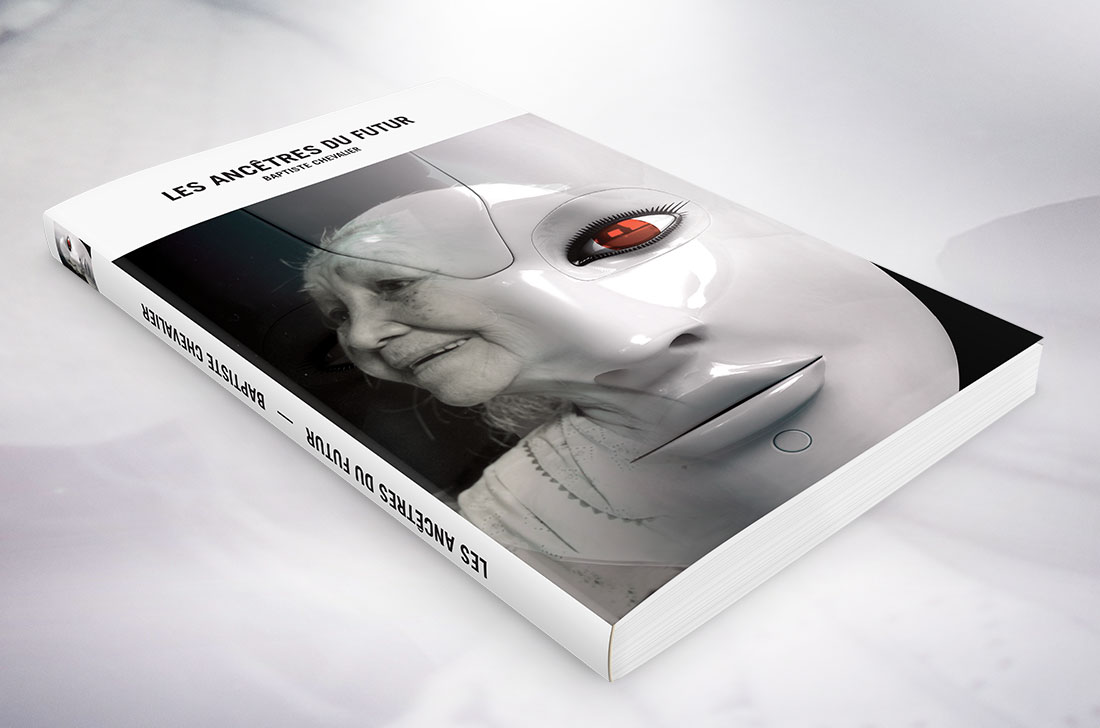 Juil
21
2014
Les ancêtres du futur
La population vieille, ainsi en 2050 une personne sur trois aura 60 ans. Les codes sociaux et environnementaux subirons des changements par les choix humain et par les nouvelles technologies. En tant que designer, nous proposons une confrontation entre l'identité des personnes et le changement. Ainsi nous étudions l'évolution de l'organisation des valeurs culturels face aux utilisateurs de produits, de services et d'interfaces. L'organisation d'une étude confrontant des individus jeunes et âgés fait émerger une différence de réflexion psychologique dû aux moyen employés. L'analyse d'articles scientifiques sur la sociologie et sur l'éthique renforcent nos propos. Le Web est exploité afin de considérer l'organisation social des groupes d'utilisateurs d'Internet et leurs motivations. Nous concluons par une ouverture sur la responsabilité et l'éthique afin favoriser la création de nouvelles technologies incluant le choix de l'utilisateur.
The population is getting older, and by 2050 every third person will be 60 years old according to INSEE. Social and environmental codes go through changes because of human choice and new technologies. As designers, we propose a confrontation between the identity of the persons and the change. Thus, we study the evolution of the organization of cultural values in relation to the users of products, services and interfaces. To compare young people and old people thanks to a study shows a diff erence in psychological refl ection due to the used means. The scientifi c articles about sociology and ethics confi rms our words. The Web especially the social networks is used to know the social organization of Internet users and their motivations. To conclude, we will broach the responsibility and ethics to promote the creation of new technologies including the user choice.

Mon regard, mon attention, mon écoute se portent au quotidien sur la société et ses usages. C'est une source d'informations qui ne s'épuisera à aucun moment permettant de constater des envies et besoins. Diff érents horizons s'ouvrent chaque jour par des simples choix comme quels vêtements vais-je mettre ce matin, mais aussi par des plus complexes. Le cas s'est posé lors de la défi nition du sujet de fi n d'études sur lequel je travaille maintenant depuis six mois : La mémoire dynamique. La mémoire est défi nie par un "ensemble des faits passés qui reste dans le souvenir des hommes, d'un groupe" et je rajouterai même d'un lieu et d'un objet. La dynamique symbolise un "ensemble de forces qui entraînent, provoquent un mouvement, une évolution à l'intérieur d'une structure en développement" et même une évolution dans le temps.
Title: Ancestors of the future – dynamic memory
University essay from École de Design de Nantes Atlantique & CFA, for getting Master Managementdu Design et de l'Innovation, in April 2014.
Author: Baptiste Chevalier
Keywords: Social codes – Environmental codes – Innovation – Technology – Senior – Ethics – Identity – Experience – Emotion